Peculiar Productions is a Cardiff-centric productions company specialising in the humorous, peculiar and fantastic. Here you can find out more about us, our current projects, and how to get your hands on tickets!
What's up next?
The Truth
By Terry Pratchett. Adapted by Stephen Briggs. Directed by Ellen Warren.

22nd – 25th August 2018, The Gate, Cardiff.

Wiliam de Worde is one of life's Observers.
He's always been very good at it. So much so that he's just managed to invent Ankh-Morpork's first newspaper, and now his observations are everyone's observations. This has the unfortunate side effect of People suddenly Observing him.
With a scandal causing chaos in the highest echelons of society, political uncertainty abounding and a lot of funny shaped vegetables, William finds himself right in the middle of the story for the first time and unsure of which way to turn. All he knows is that he has to find the Truth.
Proceeds from this production will go to Cardiff Mind.

Book tickets    Where's The Gate?
---
Upcoming Fundraising Events
Peculiar Productions do Gung Ho!
5th May 2018, Coopers Field, Bute Park, Cardiff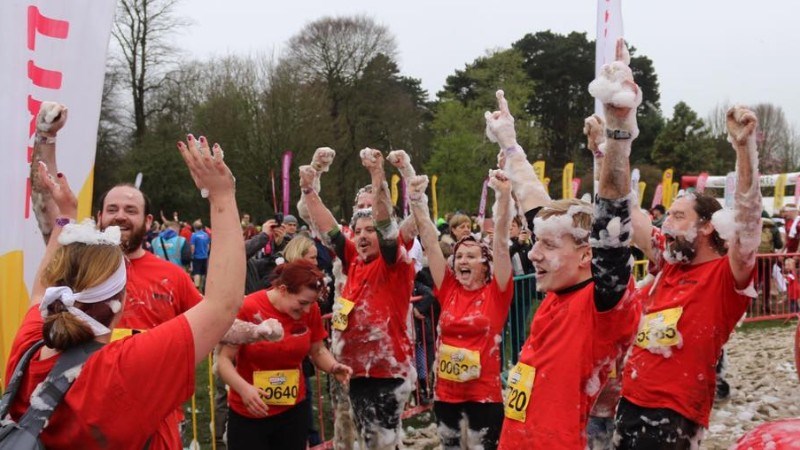 Some of our brave members are fundraising for our August production by tackling Gung-Ho!
Miss Peculiar's Fantastic Picnic and Croquet Competition
June 2018, date TBC
Peculiar Quiz 2: Return of the Quiz

July 2018, date TBC
More details for both these events will be available closer to the date – watch this space!
---