Peculiar Productions is a Cardiff-centric theatre company with a penchant for Pratchett. Here you can find out more about us, our current projects, and how to get your hands on tickets!
---
What's next?
Arcadia
By Tom Stoppard.
Directed by Hannah Bennett.

21st – 23rd February 2019, The Paget Rooms, Penarth.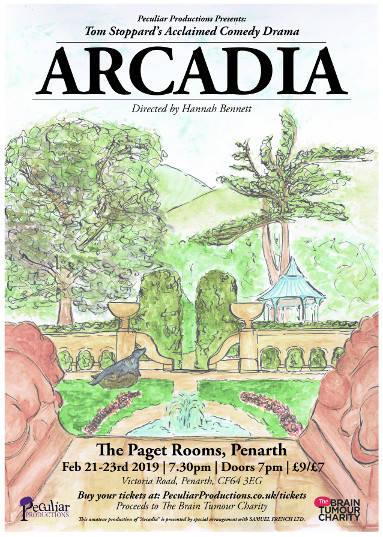 Peculiar Productions presents Tom Stoppard's fascinating and witty comedy, Arcadia. Winner of the 1993 Laurence Olivier Award, Stoppard's script is a sparky, intellectual masterpiece from one of the UK's most talented playwrights.
At Sidley Park in 1809, the house is rife with intrigue and happenings, as the infamous Lord Byron is staying with the Coverly family. Whilst the gardens are being redesigned – much to Lady Croom's distress – the youngest daughter, Thomasina, is being tutored in the classics by Byron's contemporary, Septimus. Two centuries later, a group of academics convene at the same location to discuss the events that followed: did Byron take part in a fatal duel? Is the story of the mysterious Sidley Park hermit really just a myth? And who was spied with Mrs. Chater in the gazebo?
Proceeds from this production will go to The Brain Tumour Charity
Please note: this production has a minimum recommended age of 15, due to strong language. There will also be flashing lights during the performance.
This amateur production of "Arcadia" is presented by special arrangement with SAMUEL FRENCH LTD.
Book tickets   Where's the venue?     More info
---
What's new?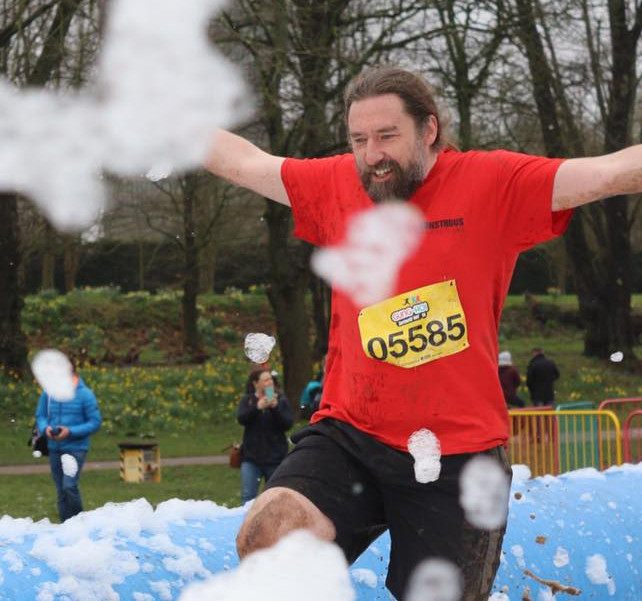 Arcadia: Meet Paul, Down to Earth

It's our final Meet the Actor – and that must mean it's nearly Christmas! We've been rehearsing for twelve weeks and showcased twelve actors, who will be spending their Christmas break learning lines between bits of shiny wrapping paper.
Paul, last but not least, is playing the part of Richard Noakes. He has big gardening plans for Sidley Park, much to the chagrin of Lady Croom. He has made appearances in multiple Monstrous Productions' performances, as well as our first production, 'The Truth'.