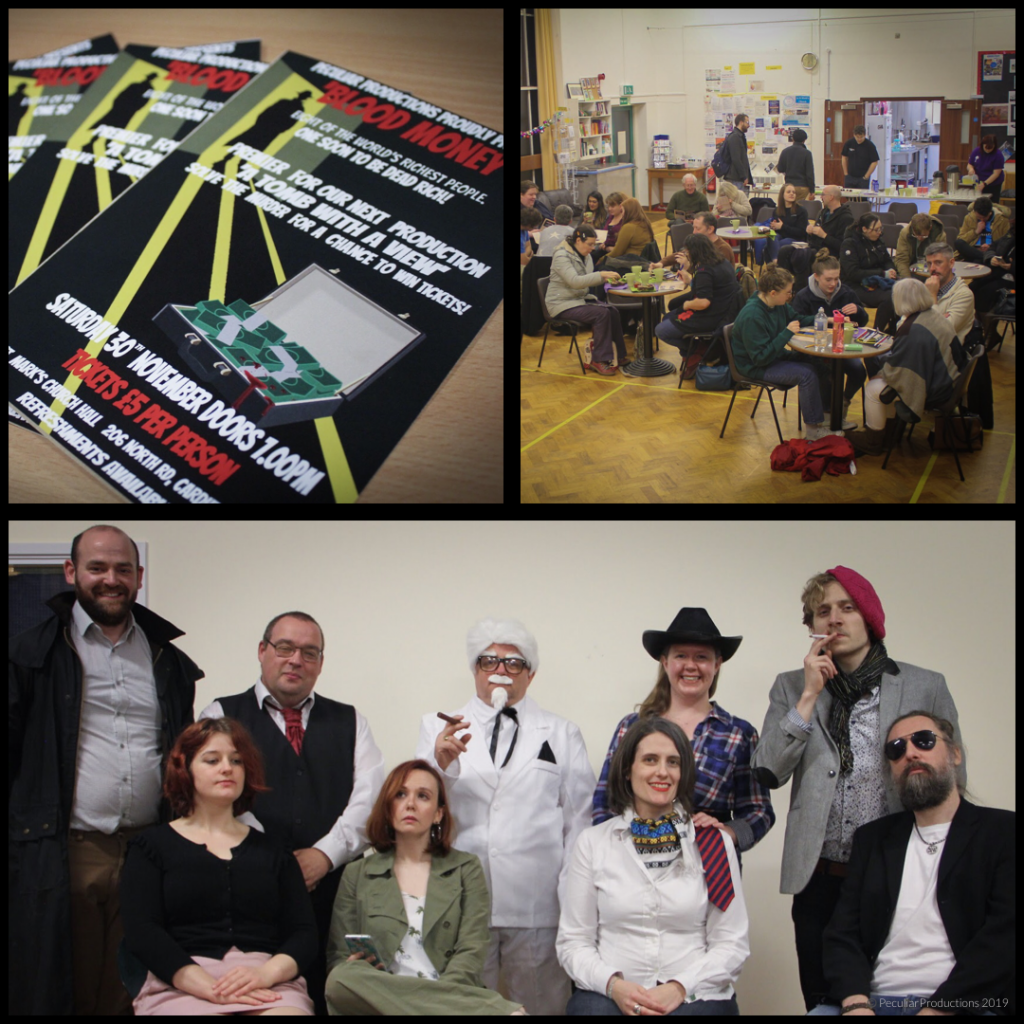 On Saturday November 30th, Peculiar Productions held a murder mystery evening which also doubled as a fundraising event and a launch for their February 2020 show- Norman Robbins' A Tomb With A View.
Entitled "Blood Money", the evening saw eight of the world's richest people invited to a secluded mansion with the promise of the deal of a lifetime. However, before the deal can be revealed, one of the eight is found murdered. The audience were invited to watch the evidence, cross-examine the remaining suspects, and see if they could work out whodunnit? If they worked out who the killer was, they were entered into a draw to win two tickets to see A Tomb With A View
Our audience were quite the sleuths, with twelve people correctly guessing the identity of the murderer. with Sophie Griffiths being picked as the winner of the tickets. Congratulations, Sophie!
We also revealed the posters for A Tomb With A View and officially launched ticket sales.
Physical tickets are available from members of A Tomb With A View's cast and crew, with online ticketing to follow very shortly.
Proceeds from the evening will go towards the amount that Peculiar Productions will be donating to our chosen charity for A Tomb With A View, which is SiMBA (the Simpson's Memory Box Appeal)
There'll be another fundraising event in January, with details to follow.