Jack (your friendly neighbourhood Publicity Officer) here! This week in Peculiar News:
A big thanks to everyone who joined us on Saturday night for our first fundraising event — a Peculiar Quiz! We collectively raised over £240 for the upcoming production, which is a fantastic start (and will buy us a LOT of Wizzard hats)…
Congratulations to the winning team, Vimto Blancmange! (sounds delicious.) And commiserations to everyone who missed out on this beauty of a cake!
Our next planned fundraising effort is "Gung Ho" on 5th May. Check out our GoFundMe page if you'd like to help us out! >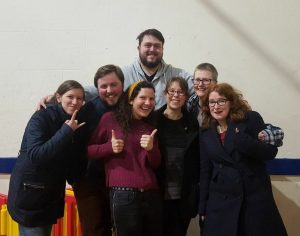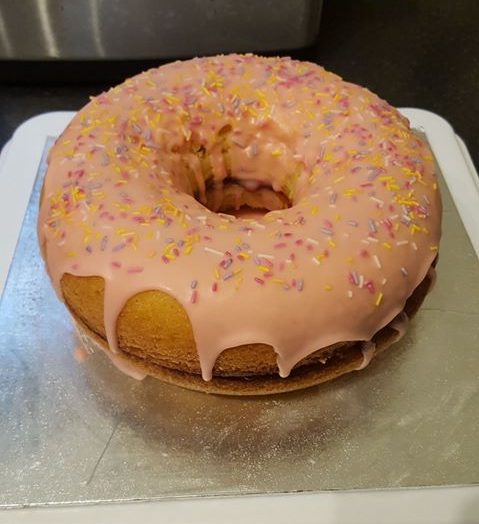 In other news, I'm really eager to get back into a steady rhythm of rehearsals! The first readthrough this Sunday was like the starting pistol of a marathon–months of preparation have led to this moment and adrenaline has begun to kick in, weeks and weeks of anticipation bursting to sprint forth.
But like a marathon, a production is about plugging away, pacing oneself and making sure to maintain energy and concentration. So far it'd all been early morning starts, achey calves and kale smoothies. Now it's time for the open road, the wind in our face and some "INSERT BANGING TUNE HERE".
In just over a week, our twice weekly rehearsals begin.
The excitement is palpable.
—
And finally – we've started moving into our (as yet still unofficial) workshop!