Directed by Amy Curson
Broadcast 28th October 2020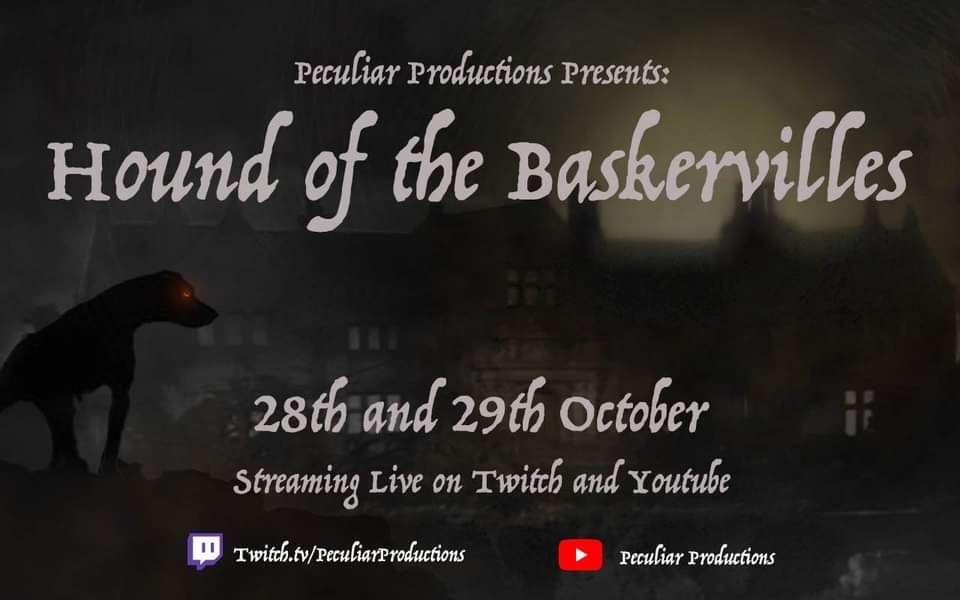 Sherlock Holmes takes on a mysterious new case in which generations of a wealthy family are stalked by a monstrous hound.
Suspecting there may be more to the legend than first appears, Holmes sends Dr Watson to investigate. With a murderous convict on the loose and numerous strange happenings, the dramatic moors make an eerie setting for this tense tale.
This two-part, live broadcast took place over two evenings, bringing to a close Peculiar Productions 'Spooky Season'!