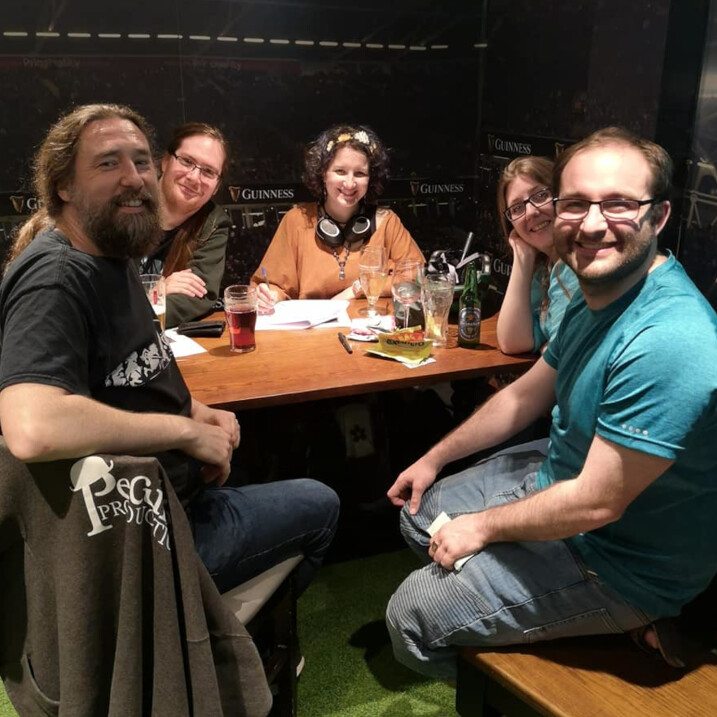 On The Glorious 25th of May 2019, Peculiar Productions held the Unseen University Challenge, a comprehensive quiz dedicated to Terry Pratchett's works, and raised £163 for Men at Arms and Nerve Tumours UK.
As well as a quiz held by our quizmaster, Terrance, there was a bake sale and raffle, and event attendees were among the first people to witness the Men at Arms poster and ticket launch, designed by the very talented Kat Orford!
Many thanks to everyone for coming along – we hope to see you at the next one!
Tickets for Men At Arms are available now!