The Owain Glyndwr, Cardiff. 25th May, 6pm – 10pm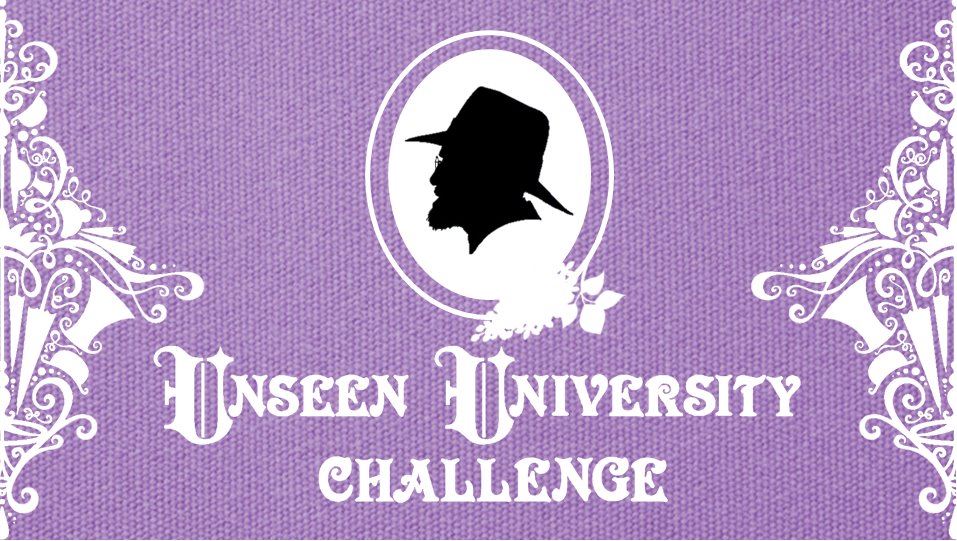 To mark Ankh-Morpork's Revolution of the Glorious 25th of May, we bring you…
UNSEEN UNIVERSITY CHALLENGE
Brush up on your knowledge on all things Pratchett and join us on the 25th May for a Peculiar quiz inspired by one of our most loved authors, Sir Terry Pratchett. Start reading up on all your favourites and come on down to The Owain Glyndwr, Tair Pluen for a 6.30pm start. There will also be a cake sale and a raffle, so plenty of opportunities to help us raise funds for our next play (Terry Pratchett's 'Men at Arms') while having great time.
Don't have a team? That's OK – we'll match you up on the night.
*SPECIAL 'MEN AT ARMS' ANNOUNCEMENT AT 8:30PM*
Everyone welcome!
Tickets: £4 entry on the night (£3 for Peculiar Members)
*Unseen University Challenge is not an official Terry Pratchett or Discworld event and is not authorised by or connected with Terry Pratchett or Discworld.