"The standard of acting makes it hard to believe that this is an amateur production." – Entertainment South Wales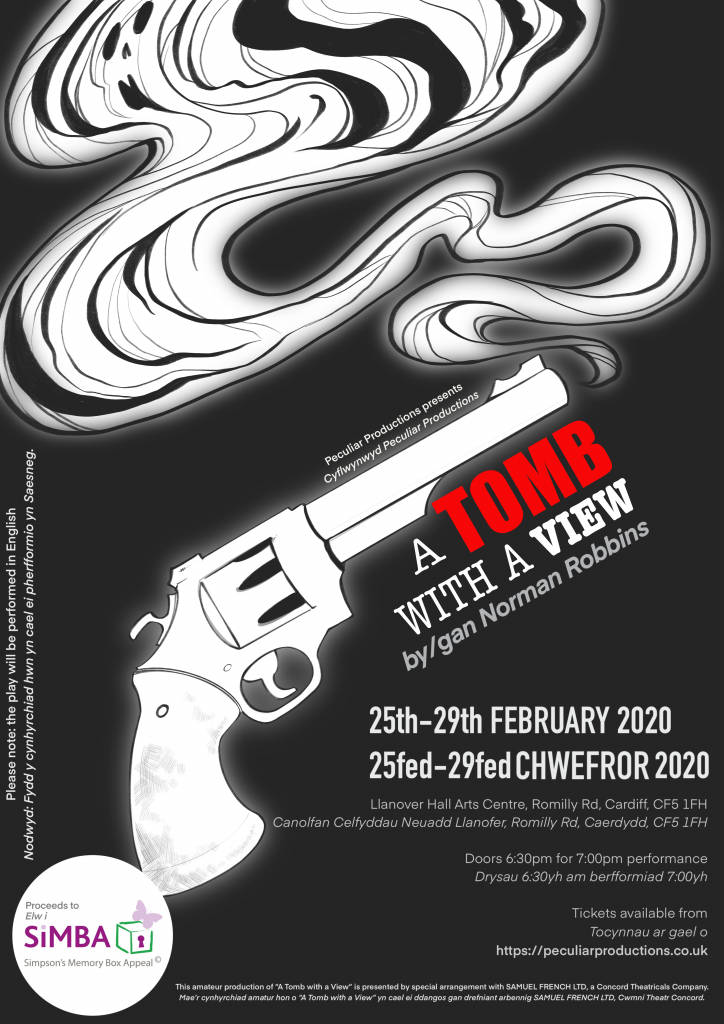 By Norman Robbins. Directed by Terrance Marshman-Edwards.
February 25th-29th 2020, Llanover Hall Arts Centre, Cardiff.
A deliciously dark comedy thriller! When the Tomb family meet to discuss their late father's will, it's going to be murder…
When the reading of the late Septimus Tomb's will reveals a secret bequest to a complete stranger, his family members – an insular collection of oddballs – are not happy. Threats are made, but someone decides to act on their impulses. Soon enough, the stranger ends up dead.

They are not the first victim. As the body count rises, the remaining family members must try and work out who's responsible and stop the rest of them ending up in the family plot…
We're delighted to announce that this production has raised £2,370 for SiMBA, Simpson's Memory Box Appeal.
This amateur production of 'A Tomb with a View' was presented by special arrangement with SAMUEL FRENCH LTD, a Concord Theatricals Company.
---
More information about this production will be available soon.
---