Adapted and Directed by Alice Boswell
Broadcast 25th February 2021.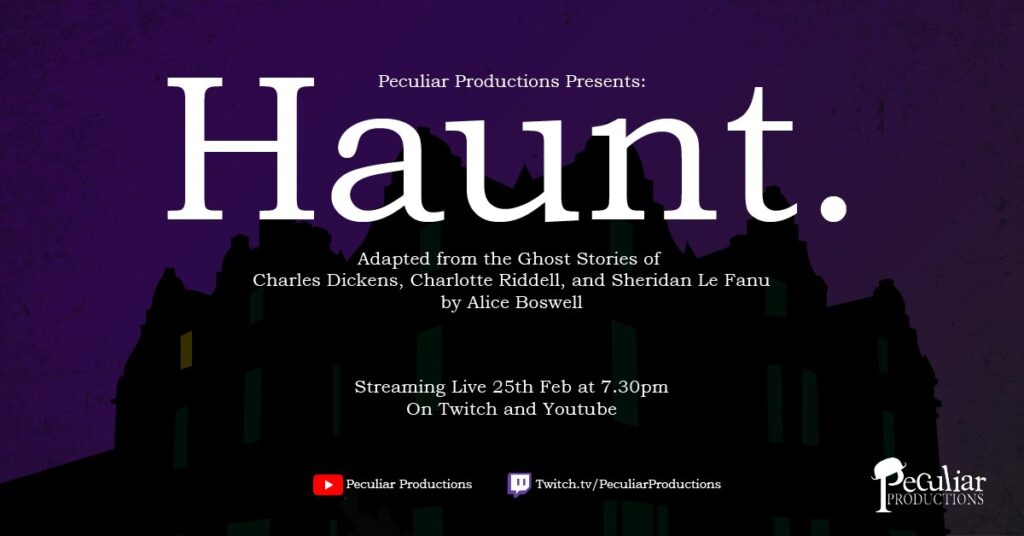 Charles Dickens has invited Sheridan Le Fanu, his wife Susanna Le Fanu and Charlotte Riddell to spend the weekend in a country house, where they will indulge in telling ghost stories in the old English tradition. The house is also occupied by servants, from whom we meet Smith, Dickens' butler, and Mrs Canmore, the housekeeper, who have their own tales to tell.
Streamed Live on Twitch and Youtube, listen back to join us around the virtual fireplace, and hear tales brought to life by our incredible cast.