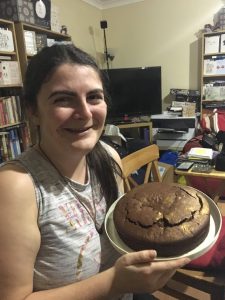 Meet the team kneading and proving Peculiar's next production Arcadia ready to rise to the stage in February 2019! 
Who are you and what you got cookin?
I'm Alice, Prop designer. There's a whole batch of stuff to make and I've got some tortoise and hare on the go at the moment. Wait, not like that.
What ingredients do you need as prop designer and what gets your taste-buds tingling the most?
It is interesting, and a new challenge, I'm super excited to make stuff and I have a lot of lists. I wasn't super confidant I was going to be able to do it, but breaking it down it seems more manageable, and it's awesome that everyone else is so enthused to be finding and making things too. I think it's going to be great.
What age or time in your life did you roll into theatre and who has inspired you?
I've always enjoyed making things, a lot of my illustration degree was spent making 3d paper objects to photograph, I looked for any excuse to decorate the flat for themed parties. In theatre I got to play the genie in a panto of Aladdin which was a lot of fun. I think I am largely inspired by my creative friends, when I see the amazing things they have made, they are super talented.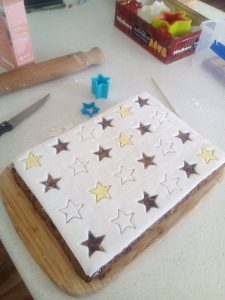 How did you find the crew-dition process?
A little nerve racking because it was totally new to me, but everyone was great and friendly so it was all good
Sweet or Savoury?
A little of both?
If you were a type of bake, what would you be and why?
Christmas cake, needs just a bit more brandy!
What is your recipe for fun?
Board games, food festivals, rock climbing, drag race, dinner parties, any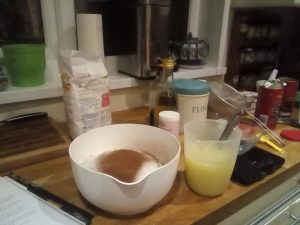 opportunity to hang out with friends and do something together
What would be your Desert Island Dish be?
Some kind of a French toast or pancakes
Who is your favourite baker in GBBO 2018?
Ruby I think, or Briony maybe
What would be the cherry on the top?
To help create something I can be proud of and that people enjoy, and to have a fun time doing it