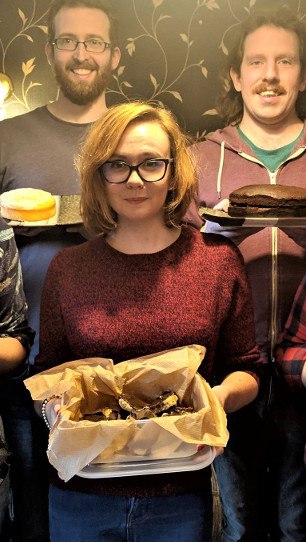 Meet the newly appointed Peculiar Committee who are fresh out of the oven and ready to roll!
Sarah – Executive Chef
Role of Chair requires a pinch of authority (or bossiness). A dollop of understanding. A good helping of organization and an awful lot of love (for my committee and the company) to bind it all together.
What type of cake would I be? I'd be a Gin and tonic cake. I'm zesty. Sometimes sharp and often soaked in gin.
I'm looking forward to rising to the challenges ahead. Making the company sustainable. Spreading our wings and trying new shows. And bringing even more passion and creativity to our Pratchett productions.