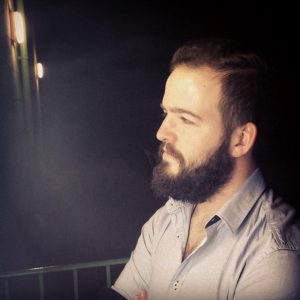 To highlight the unseen heroes of Theatre – the crew – we're shining a spotlight on the hardworking team pulling together the technical and production side of The Truth.
Who are you and what do you do?
I'm Sam, and I'm the Sound Designer for our upcoming play The Truth.
I've been working for years with live bands and in corporate events, and having moved recently into working in theatre sound I am looking at getting as much experience as I can doing my own sound design for the play.