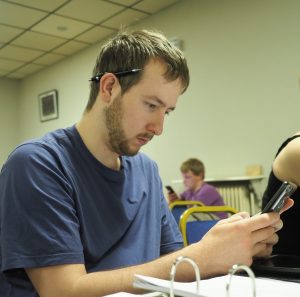 To highlight the unseen heroes of Theatre – the crew – we're shining a spotlight on the hardworking team pulling together the technical and production side of The Truth.
Who are you and what do you do?
I'm Joe – the Production Manager for The Truth.
What does a Production Manager do?
The Production Manager is responsible for the backstage and technical aspects of the show; it's their responsibility to bring the non-acting parts of the Director's vision to life.