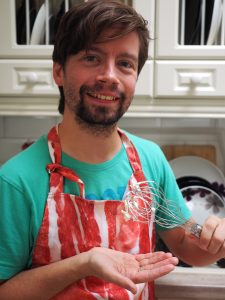 Meet the team kneading and proving Peculiar's next production Arcadia ready to rise to the stage in February 2019!
Who are you and what you got cookin'?
I'm John, the lighting designer, and I'll be cooking up a storm of light. Arcadia has some moody scenes and different times of day, so I'll be making the sets come to life with a bit of technical magic.
What ingredients do you need as lighting designer and what gets your taste-buds tingling the most?
Continue reading "Peculiar Slice: Arcadia's Lighting Designer"