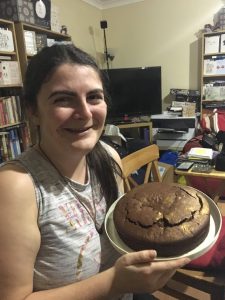 Meet the team kneading and proving Peculiar's next production Arcadia ready to rise to the stage in February 2019! 
Who are you and what you got cookin?
I'm Alice, Prop designer. There's a whole batch of stuff to make and I've got some tortoise and hare on the go at the moment. Wait, not like that.